Improved Apps
Improved Apps is a software development company who compete globally and specialise in a range of software tools that enhance the users' Salesforce (a CRM product) experience. Improved Apps had an existing brand but were looking to refresh it, revitalise and strengthen it.
Caboodle Design were approached to work with Improved Apps to develop a strong brand that would elevate them in the global marketplace.
Branding
Brand Guidelines
Stationery
Microsoft Word templates
Microsoft Powerpoint templates
Branding & Corporate Identity
We worked with Improved Apps and retained elements of their previous logo to give continuity and customer recognition.
Their logo was redrawn keeping the 'i' graphic but also modernising the glow behind it. A clear, modern font was utilised helping unify the logo, along with a fresher, brighter colour palette.
In addition to the main corporate Improved Apps logo, a range of secondary logos were developed. Each individual product or service has its own specific logo and colour palette and incorporates the 'i' icon within a semi-circle shape reflecting the main corporate logo. This branding work helped to differentiate their products and strengthened their offering globally.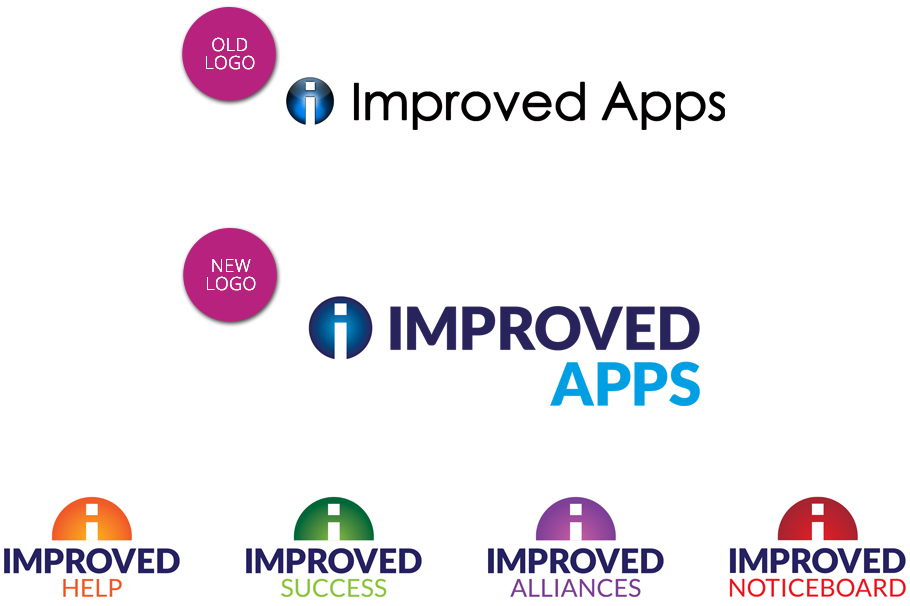 We developed a set of brand guidelines taking into account all aspects of their brand, from a fresh and modern colour palette, to typography and a range of graphical devices.
These guidelines pulled together all brand elements and gave the client a toolkit to control the evolution of their brand as their business grows and develops.
Graphic Design
Microsoft Powerpoint templates
A number of designs featuring different brand elements were created for their range of business cards. As a result each member of the team was able to choose which option they preferred for their own business cards giving them some personal involvement in promoting the company.
The Improved Apps marketing materials were also considered and a range of designs were created for Microsoft Word and Powerpoint files. From these designs templates were created, enabling all staff to produce communications and documents that were consistent with the overall brand and corporate style.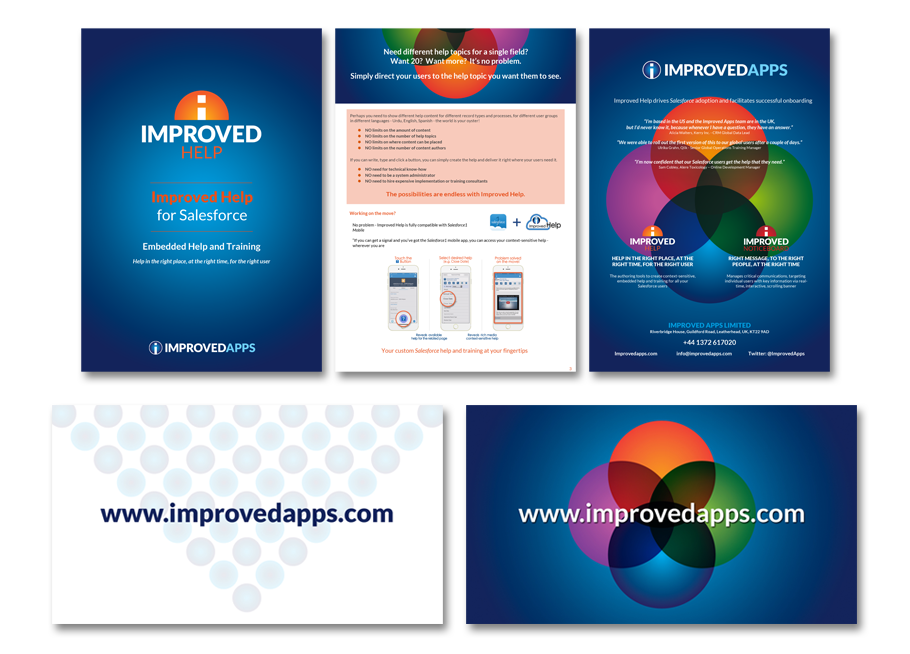 If you would like to find out how we can help you grow your business call us on
01420 561134