Photography & Art Direction
'A picture paints a thousand words', so why not make that picture really count. The advertising and marketing world has always been visually orientated which is why commercial photography is a critical and essential investment for any business.
It helps customers gain a greater understanding of your products and services, will increase sales having a dramatic impact on the perception of your business making you stand head and shoulders above your competition.
We work with you to create your own unique visual style. Whether you are looking for product photography that demonstrates your range, hero images to depict a service or process, or scene setting images to reflect the nature of your business, we work with you to build your visual look.
Art Direction
The role of an Art Director is to determine the overall artistic style, tone and visual image for each project. They oversee all creative input including the photographic mood, style and content and are ultimately responsible for ensuring the clients desired message comes through.
Photography
Selling a product or service through the use of photography is a very powerful marketing tool. It needs to be professionally created, bring to life the essence of the company or product and present a long lasting positive impression to your potential customers.
Manipulation
Manipulating elements from individual photographs is an art and an ever evolving collaboration between photography and graphic design. Communicating a new message through combining images so that it convinces its target audience demands a very creative set of skills.
Panoramas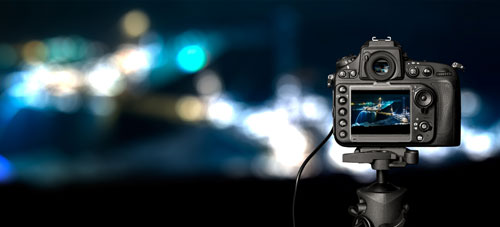 Panoramic images can be stunning, dramatic and encompass one message in an instant. We work with our clients to determine their message and then visually create it. We can also produce 180 and 360 degree virtual tours enabling the viewer to step inside the image and personally experience the environment.
"AMS engaged the services of Caboodle Design, to produce us a new web site with a global image. Throughout the construction of the new site, Caboodle gave us new ideas in a positive direction. We are very pleased with the final website and are pleased to see an increase in visitor numbers. We continue to work with Caboodle on additional marketing projects, highlighting our different products to our industry."
Our Approach
We have a simple 4 step process that allows us to produce targeted goal driven communications.
The Brief
A brief is an essential part of the design process, it allows us to understand your business, its goals, target market and competitors.
Concepts
We research your market sector, customers and competitors, creating a range of ideas and concepts to discuss.
Develop
Once a direction has been agreed we start creating those unique images ensuring your goals are achieved.
Implement
The images are then imbedded across your chosen communications ensuring a consistent brand message flows throughout.
If you would like to find out how we can help you grow your business call us on
01420 561134
Latest Photography Work