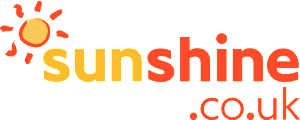 Sunshine.co.uk
Sunshine.co.uk is a specialist online travel agency that offers inexpensive hotels, flights and package holidays to Europe and North America.
Caboodle has worked with Sunshine over the past 6 years elevating and developing their brand. We then implemented that brand style across a range of business stationery, posters, adverts, exhibition and event graphics, promotional merchandise and of course their BTCC car livery and associated elements. We also redesigned their website to sit in line with the rest of the communications bringing a dynamic, fresh new look to their business.
Corporate Identity
Branding
Business Stationery
Posters & Adverts
Exhibition Graphics
Promotional Items
Event Merchandise
Racing Car Livery
Grid Girl Outfits
Ecommerce Website
Conversion Rates
Enewsletter
Social Media Graphics
Branding & Corporate Identity
We have worked with Sunshine.co.uk over the past few years building and evolving their brand so that now has its own unique personality. We also developed regional sub brands so that they follow the same values, ethos and visual style as the parent company. We have since implemented this across a range of business stationery – business cards, compliment slips and letterheads helping to build a powerful, striking ecommerce brand.
Graphic Design
A range of adverts and posters were developed elevating Sunshine.co.uk within the travel industry but more importantly speaking directly to their target audience resulting in more sales.
We also produced a range of useful goodies / merchandise that their customers would take on holiday with them that helped to build and advertise their brand including holiday folders, luggage tags and beach bags.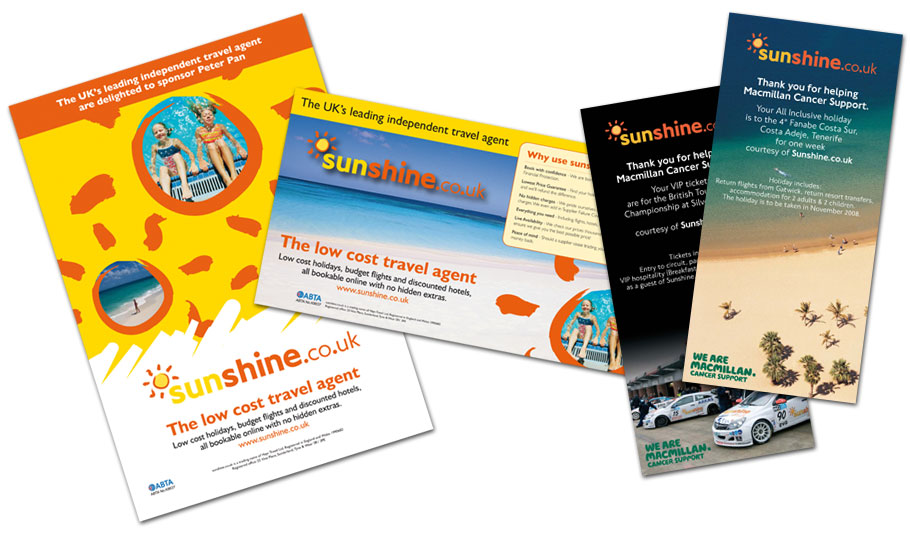 This work then extended into a range of promotional merchandise and event marketing for Sunshine's sponsorship of a team in the British Touring Car Championships (BTCC), including the creation of car livery designs to gain exposure at the circuits and on television.
The brief was relatively simple – a new car livery was needed to promote the team and its sponsors. The striking car livery designs demonstrate how the brand colours made the car stand out, it was very identifiable and, as a bonus, looked great on tv. The car also had another new element that no other British Touring car had – a sunroof. Not the usual sunroof, you understand, but as the principal sponsor logo had a sun in it, it seemed too good an opportunity to miss – this graphic was applied to the roof and was a great way to add extra impact to the car design and make it stand out from the crowd.
Along with the distinctive car livery we also designed outfits for their "grid girls" – using the small sun graphics on the back of their outfits and designed a range of promotional merchandise which included baseball caps, bags, pens, pads and lanyards for fans to access the pit lanes.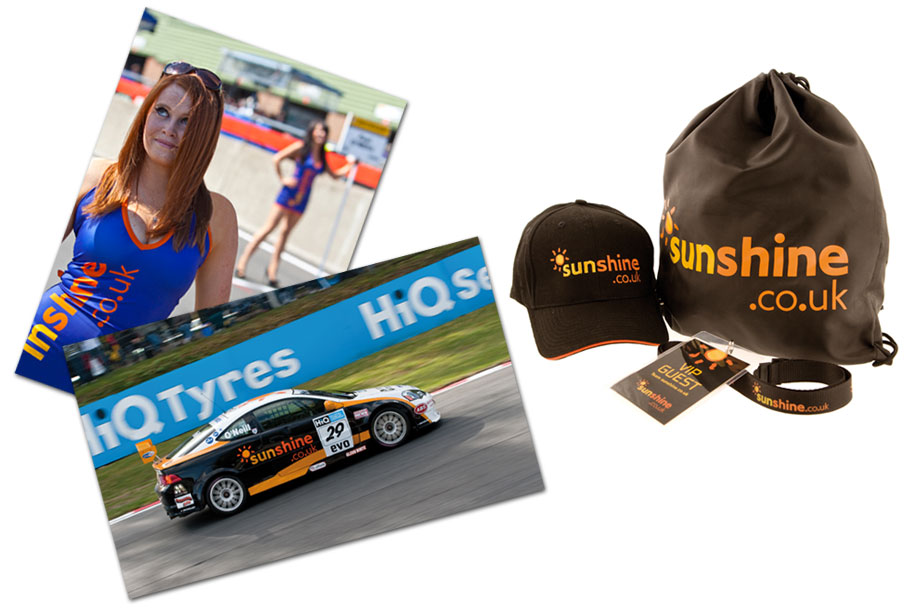 Website Design
Following a user testing exercise and review of website traffic levels they made a strategic decision to revamp their website.
Old website
The old site was confusing, difficult to navigate, lacked 'Wow' factor and felt devoid of personality: creating an impression that users were dealing with a company that did not care about customers.
The clinical appearance (which displayed a white page on a white background) certainly added to the cold look, while a distinct absence of colour reduced impact and did not encourage users to delve further. The website was also hampered by the use of very small images, confusing graphics and lacked calls to action.
The overall impression was unconvincing and certainly didn't portray Sunshine as a serious player in the travel industry; pointing to a need for a complete overhaul.
New website
Caboodle applied a primary colour palette of yellow and orange supported by a strong blue background. The combination of colours emphasised the page content and made the site far more enticing.
We added USPs in prominent positions on the Home page and other key pages – these included being ABTA bonded and featured Sunshine's 'lowest price guarantee' as compelling reasons to book holidays with them. Larger, carefully selected images were utilised to create a much warmer and appealing impression of the holidays and services provided.
A new feature was also introduced that showed latest holiday offers and price comparisons against major competitors to enable users to make an informed choice. Overall the redesign made the site much easier to use to encourage a higher conversion rate for bookings.
Proof the redesign had worked came when Sunshine saw a dramatic increase in their web traffic and sales following the launch of the new look. They are now viewed as a serious player in the industry and were delighted to win an award from TravelMole for the 'Best Travel Agency website in the UK'.
Our design work for Sunshine has revitalised their brand, gained prominence in a crowded market place and helped them to become a serious player in the industry.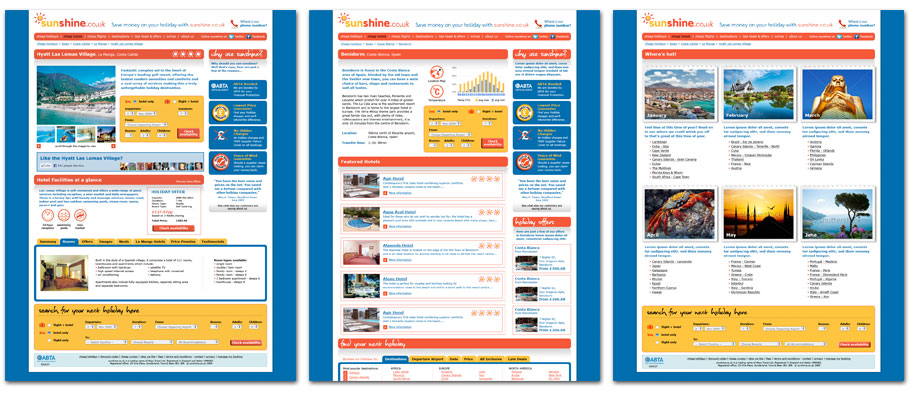 "As part of ongoing improvements related to conversion rate optimisation, we realised that a full redesign would allow us the opportunity to give the visitor a much fresher, simpler, clearer users experience. Caboodle Design was invaluable in this process, we've seen a drastic difference in our sales and are thrilled with the results."
If you would like to find out how we can help you grow your business call us on
01420 561134