Datanet
Datanet provide flexible and scalable private cloud, hosting and connectivity solutions to companies across the South East.
They approached Caboodle Design to redesign their website, they needed a new look and feel and wanted a more modern approach to target their customers.
Website Design
Bespoke CMS
Responsive Website
Enewsletter
Website Design & Development
Old website
The old Datanet website (shown below) was quite clinical looking, it used very dominant colours of dark grey, black, raspberry and white so appeared stark and cold. The navigation was a bit confusing and the images used were very traditional – the style didn't really entice people to delve any deeper in to the site.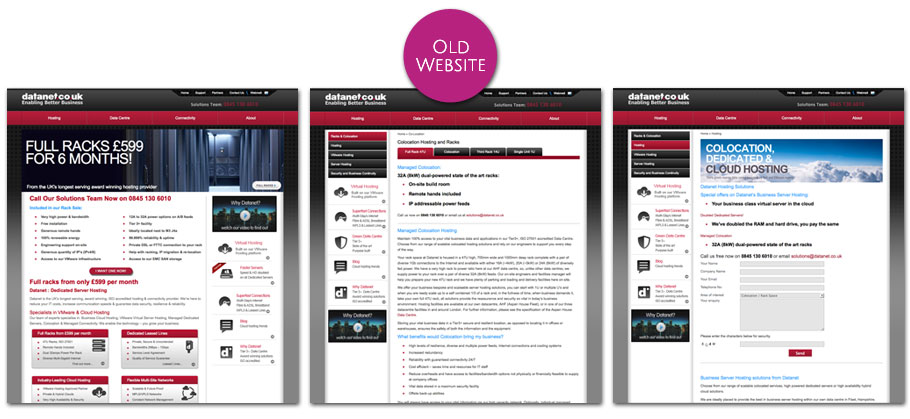 New website
The new website toned down the previous heavy colour palette but retained the raspberry colour for continuity. We also developed a secondary colour palette to brand each of their services making the site far more bright and engaging. New icons were also developed to sit with each of their services and the photographic images used were far more modern and enticing. The navigation was also simplified and the user journey was made far clearer too.
If you would like to find out how we can help you grow your business call us on
01420 561134