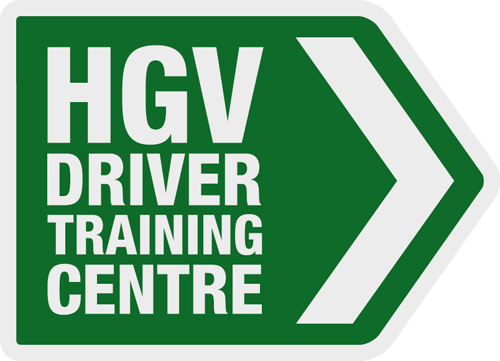 HGV Driver Training Centre
The HGV Driver Training Centre offers HGV licence training in all four main licence types across the UK, along with offering a job searching facility for all candidates.
They approached Caboodle Design as they were looking for a new brand, website and marketing materials to be developed. We have continued to work with them over the past few years helping to develop and manage their brand and its associated platforms.
Corporate Identity
Branding
Business Stationery
Brochures
Adverts
Print Management
Website Design
Jobs Database Finder
Bespoke CMS
Branding & Corporate Identity
No logo or brand existing for the HGV Driver Training Centre so we were able to create their look from the ground up. It was essential that their brand was clear, direct and had instant appeal.
We developed a number of different concepts for their corporate identity which used graphical devices that directly related to the target audience. The final solution was based on a road sign both in colour and shape and was a mark that their customers would engage with.
We also developed a colour palette to help build the brand using a delicious bright green accent colour to make them stand out. A chunky road sign style of graphics was also developed that could be applied to all of their marketing materials helping to build a strong confident brand with its own personality.
This branding was also developed across their range of business stationery including business cards, letterheads and envelopes.
Graphic Design
The branding style set up was carried across their company brochure which outlined company information, licence types, their job searching facility and their course prices.
The brand colour palette and chunky road sign style graphics really helped to give personality to the brochure, with the chunky graphics being a vehicle to highlight important information.
We also introduced customer and licence trainer testimonials throughout with stylish portrait type images to reflect the message and demonstrate why the HGV Driver Training Centre is different.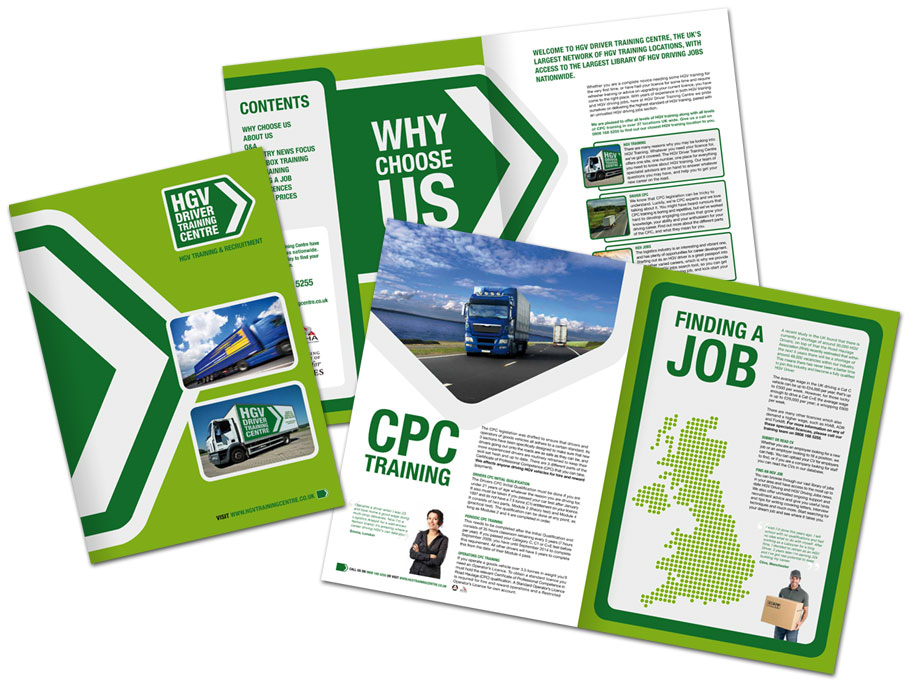 Website Design & Development
The HGV Driver Training Centre website needed to reflect the brand values being clear, direct and with instant appeal.
The design utilised the brand colours, was direct, intuitive to use and had very clear unique selling points (USPs) on every page demonstrating to the website visitor why they should use the HGV Driver Training Centre.
A jobs section was developed within the site which allowed both a job finder and applicant finder service where both applicants could list their CVs along with searching the database for jobs and employers could list their vacancies along with searching the database for potential employees.
A bespoke content management system was built giving the company the facility to manage all of the content themselves – text, images, jobs database, etc. The overall design and functionality of the site was a strong, direct website that engaged their target market and spoke directly to their customers.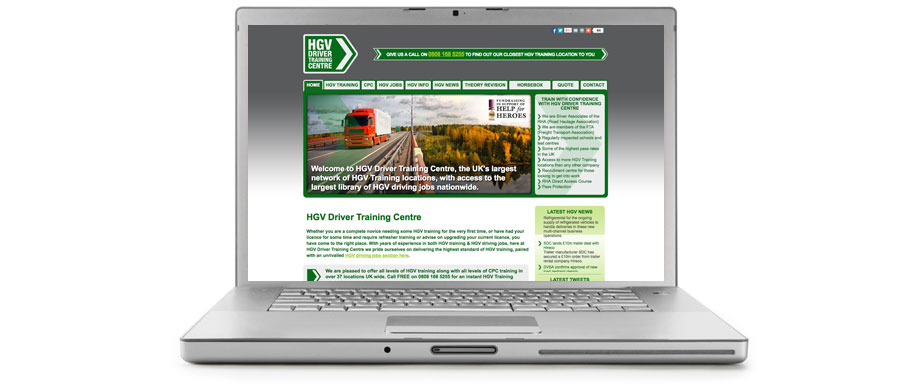 If you would like to find out how we can help you grow your business call us on
01420 561134